This Wednesday we are having some very special guests on Vamp Radio.
We are having some of The Lost Boys cast on our show! Including a couple of the vamps(Paul and Dwayne), Laddie and the singer of the infamous song that practically made The Lost Boys... G Tom Mac. Now if you haven't heard some of G's songs, you really need to check it out. He's an incredible musician.
There is a possibility of other actors calling in as well, so tune in and learn some behind the scenes info from the Boys themselves!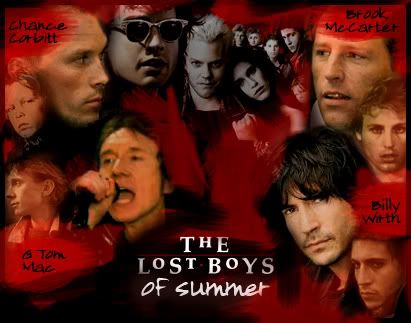 Picture made by: Sarah
Link:
http://www.blogtalkradio.com/VampRadio/2009/06/04/The-Lost-Boys-Of-Summer
Current Mood:
amused